I had the privilege of attending the American Telemedicine Association Annual Meeting, ATA2022, in Boston last week. It was exciting to see the level of innovation in telehealth as well as the divergent approaches to the future of remote care.
Overall, the emergent themes from ATA2022 echo everything that Optimize Health stands for: moving from reactive to proactive care, episodic to continuous care, and generic care pathways to personalized, precision interventions.
The Pandemic and Telehealth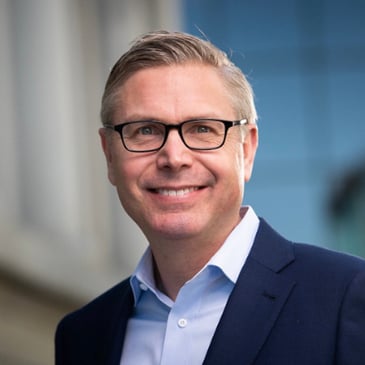 Ann Mond Johnson, the CEO of ATA, kicked off the meeting by speaking about the impact of the pandemic. The pandemic, as she explained it, highlighted many of the existing problems with our healthcare system, including lack of access, disparities in care, and clinician burnout. While there is no simple solution to these long-standing problems, telehealth is a critical piece of the solution.
Divergent Paths of Innovation in Telehealth
Ann's message remained with me while listening to the Telehealth Innovators Challenge. During the presentations, it became clear that the innovators in this space are taking two very different approaches to the future of virtual care.
First, there are companies introducing new technologies designed to help independent practices succeed in the virtual care market. Some are focused on specific devices while others support patient engagement and care coordination. Optimize Health's remote patient monitoring solution fits into the category of enabling the independent physician but with a true platform approach. We put the patient-provider relationship first and provide a complete platform for remote, continuous care. A common challenge physicians face is that innovation and technology make their lives harder. They need a complete solution for virtual care that makes it easier to extend care beyond the walls of their office – which is the core ethos of Optimize Health.

Then, a second group of companies wants to build a completely new healthcare model around virtual care. These companies are using direct-to-consumer models that cut out the independent physician. With virtual services, they can compete on a national, not just local level. As Christina Chen, the medical director at Bright.md explained in the "What's Keeping Physician Executives Up at Night'' panel discussion, patients "want easy, accessible and timely care similar to what they receive in other aspects of their life…They don't want to be on hold for 30 minutes, then on the phone with a person for 20 minutes to schedule an appointment that will take place two to three weeks from now." While these solutions offer the promise of timely engagement, they engage patients outside of their typical care journey, leading to gaps in care and an incomplete view of conditions and treatment.
Telehealth Technology Adoption – To Wait or Not to Wait?
These two approaches also made me think about ATA Chair Dr. Joseph Kvedar's keynote speech in a different light. He spoke about the role and perspective of the major players in the telehealth space.
Patients: Patients are enthusiastic about telehealth. Awareness is at an all-time high. Rather than needing to be convinced to accept telehealth as an option, many patients are beginning to demand telehealth.
Providers: Providers are hesitant to make a substantial investment in telehealth while the long-term reimbursement strategy is still uncertain. Even if telehealth payments become permanent, will they be as profitable as in-person visits?
Payers: Payers are concerned about overutilization, fraud, and abuse.
Though there are still questions about long-term telehealth reimbursement, Congress has certainly signaled a willingness for continued investment. The disruptive direct-to-patient healthcare companies don't seem to be waiting for certainty in reimbursement to forge ahead.
Will providers that continue to hesitate because of reimbursement concerns find themselves losing patients to the market disruptors? ATA2022 raised some big questions about the future of healthcare and how innovation will shape virtual care. Technology is moving in multiple directions and faster than healthcare policy can keep up.
The Next Generation of Healthcare Delivery
I left Boston thinking about how providers will adopt these rapidly evolving technologies and adapt to a world of patient-consumerism. Will technology enable providers or become a parallel (and possibly competitive) solution in and of itself?
Our view is that physicians need partners and champions in their journey toward adopting and incorporating virtual care. They are the first point of entry for patients into the healthcare system, and must effectively leverage the latest technology to deliver the best possible outcomes. Until now, adopting new technology to positively impact a patient's overall wellness has been expensive and time-consuming.
Continuous, remote care can change that. It was inspiring to see the innovation that can drive these changes and I am humbled to be a part of a company that puts the patient-provider relationship and preventative care as a central part of their mission.
Need a Virtual Care Partner?
Optimize Health is committed to being a trusted partner to practices that want to provide continuous, remote care. Like you, we put the patient and provider-patient relationship first. To speak with one of our virtual care experts, set up a free consultation.