Software and Hardware Requirements for Remote Patient Monitoring (RPM)
August 4, 2020 •Chuks Onwuneme
It seems every Remote Patient Monitoring (RPM) provider promises the best, most advanced software, but which features are actually important for the success of your program? Use this quick guide to determine if your RPM vendors' software and hardware is up to snuff.
---
Fast setup time – A patient should be able to be set up in 2-3 minutes. Consider running your stopwatch during the demo. Each additional minute or half minute can add up when adding multiple patients in a day.

If you plan on monitoring 500 patients, the difference in a 2 minutes setup and a 5-minute setup means an additional time burden for your team of 25 hours.

Support with reimbursement – The software should include features to streamline the reimbursement process, including necessary documentation. This automation will make life easier for your staff, while ensuring that you maximize revenue and abide by CMS rules. Remember, software can only be as good as the people who designed it. Investigate where your providers received their guidance for implementing CPT Codes 99453, 99454, 99457 and 99458. W

hat billing training will they provide? What regulatory experience does the partner have at their disposal? Do they offer any reimbursement guarantees? The support behind the software is equally important as this level of support will assist you if questioned by Medicare.

Built-in-patient engagement tools –Being able to track a patient's health is key but it's also essential to be able to reach out to your patient when their results are concerning. This means any RPM you choose should have built-in engagement tools such as SMS, Click-to-Call, or live video. From a billing standpoint, being able to track patient engagement automatically within your chosen RPM platform. This will not only ensure that you don't miss out on revenue, but it will also allow you to prove the engagement happened to Medicare in case of an audit.
Measuring Patient Retention:

T

he measure of an effective, successful platform is patient retention. Make sure to ask your potential partners for their most recent month's retention. If you are monitoring 500 patients and are losing 25% each month you will have to add 125 patients each month just to keep consistent. If retention is high (over 90%) ask them the reasons for this high retention. Their platform should be built purposefully to retain patients, and have the capability to track this metric.
Bluetooth and Cellular-based equipment – The decision on the type of equipment is an important one. Knowing the demographics of the patients you plan to monitor is the first step. If you are planning on monitoring Medicare patients the choice in equipment will likely be different than monitoring patients in their 30s and 40s. Why? Only 53% of people over the age of 65 have a smartphone

Bluetooth equipment requires a smartphone and the ability to download an application for the device to sync their data with the smartphone. Older individuals will be challenged with not only having the right equipment, but properly operating the device and ensuring the apps are open and ready to communicate data.

Electronic Health Record (EHR) integration – While integration is not necessary to get started, look for a partner who offers it. EHR integration support shows the potential that your RPM platform will be able to grow with your practice.
Platform maturity ­– In general, when choosing a new software program, it's best to look for ones that have been around for a few years and have a robust customer base. Given that the CPT codes were only formed in 2019, finding such a company in the RPM sphere can be difficult. Make sure that you're working with a partner that manages a considerable number of patients and practices similar to your own to avoid being a platform guinea pig.

Record keeping

- What happens if Medicare wants more information? Does the software platform have adequate places for notes? If so, are these all manual or can they be automated to save your staff time? Are all the entries you use for capturing 99457 and 99458 time stored somewhere for utilization in an audit? These are all important considerations to overcome any regulatory questions/concerns.

Technical Support -

The best software and hardware items will always need support at some time. Knowing how your partner will handle support is critical. If you have a problem can you call a technical support line? Is this a robot or a real person? Who does the training - is this person a sales person trying to get you to buy something else, or a clinical role invested in ensuring the best possible experience for your patients. Is there support for both clinical and reimbursement questions? If there is a higher level of support do you have to pay extra for the support to assist you to build a successful program? Understanding your technical support options is important to ensure successful implementation of RPM.
---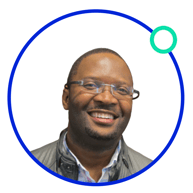 Co-author: Chuks Onwuneme
Chuks is the CTO and co-founder of optimize.health. With over 20 years of software development experience, he strives to create innovative technology.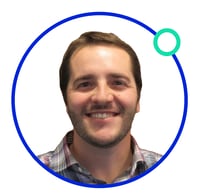 Co-author: Jeff LeBrun
Jeff is the co-founder and CEO of optimize.health. With over 10 years of healthcare industry expertise, he is committed to giving medical practices the tools to provide the best possible care.